By Einat Paz-Frankel, Head of Content, Start-Up Nation Central
DENSO, the world's second largest mobility supplier with over 170, 000 employees across 221 facilities in 35 countries, held a DENSO Tech Day at the headquarters of Israeli tech NGO Start-Up Nation Central in Tel Aviv on Dec. 8, 2019. Hiroshi Naganawa, Head of DENSO Israel Innovation Lab and local Director Yonatan Beck explained how the company is planning to boost its collaboration with local startups and academia to accelerate the development and commercialization of advanced mobility technologies such as CASE (Connected, Autonomous, Shared and Electric), as well as factory automation (Industry 4.0).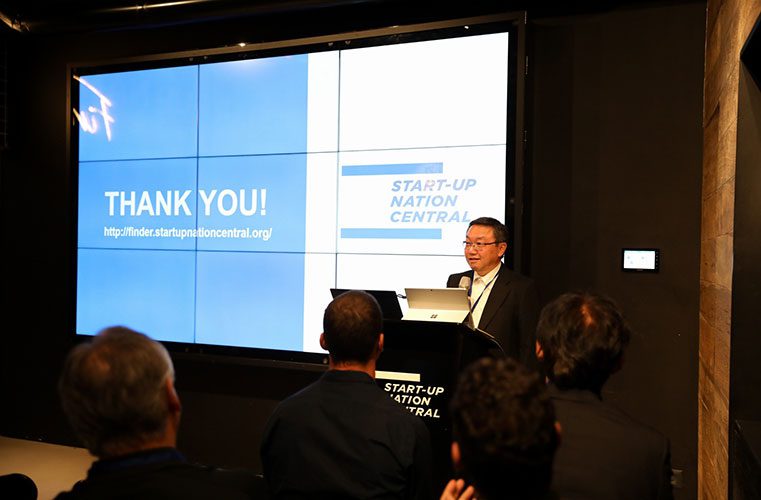 Hiroyuki Wakabayashi, Executive Vice President for DENSO Corporation said, "DENSO Israel Innovation Lab will play a key role in shaping DENSO's technologies– especially in the field of sensing. I want to change the future of transportation and mobility with Israeli partners."
DENSO is a $48.3 billion global mobility supplier that develops advanced technology and components for nearly every vehicle make and model on the road today. DENSO's Israel Innovation Lab is one of the 5 hubs in DENSO's Global Innovation Network, including Helsinki, Finland and Seattle. "DENSO will enhance the activities of its Israel Innovation Lab, bringing in more proofs of concept (PoCs) and joint developments than before," said Mr. Naganawa. These will join the 15 already completed PoC projects, and four joint developments that have started in Israel.
More than 100 startups, as well as researchers from the country's top universities, were invited to the Tel Aviv event to meet DENSO executives and hear how they can successfully collaborate with the Japanese company. The DENSO executives presented the company's global R&D strategy. Three startups that have ongoing collaboration with DENSO  presented their technologies.
With manufacturing at its core, DENSO invests in its 221 facilities in 35 countries to produce thermal, powertrain, mobility, electrification and electronic systems, to create jobs that directly change how the world moves. The company's employees are paving the way to a mobility future that improves lives, eliminates traffic accidents, and preserves the environment. Globally headquartered in Kariya, Japan, DENSO spent 9.3% of its global consolidated sales on research and development in the fiscal year ending March 31, 2019.