By Amir Mizroch and Einat Paz-Frankel
Governor João Doria of São Paulo and the state's Secretary of Economic Development Patrícia Ellen met late last week in Brazil with Start-Up Nation Central CEO Prof. Eugene Kandel in Brazil to develop an innovation-centered partnership focused on startups, advanced manufacturing and the use of technology in public policy.
The State of São Paulo is working to strengthen its innovation ecosystem and increase its global visibility by becoming a member of the Global Finder Network, an innovation discovery platform and ecosystem development tool created by Start-Up Nation Central, a tech non-profit that builds bridges to Israeli innovation. The Global Finder Network platform, an online, free-to-use database, will map and display startups, tech companies and investors from the Brazilian innovation ecosystem, allowing stakeholders to connect with each other and with other Global Finder Network members, including Israel. Other territories that have already joined the network include Michigan, Thailand, and New Zealand.
The first Latin-American nation to enter the network
As the first state in Brazil to adopt Global Finder, São Paulo will pilot the initiative, with the goal to later expand to the rest of the country. Brazil is the first Latin-American nation to enter the network, while other territories in the region have already expressed interest to work with Start-Up Nation Central.
"Start-Up Nation Central would like to contribute to the success of the growing Brazilian innovation ecosystem by sharing best practices from our experience in Israel," said Prof. Eugene Kandel, CEO of Start-Up Nation Central. "Our goal is to make Global Finder, which connects the Israeli innovation ecosystem with ecosystems around the globe, available to the State of São Paulo and Brazil."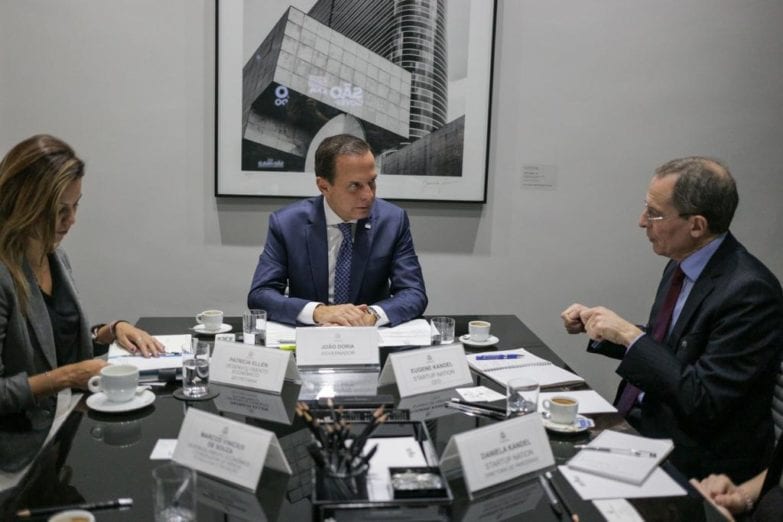 One of the largest economies in the world, Brazil presents a huge opportunity for Israel. The main sectors of its economy include oil and gas, aircraft, medical devices, agriculture, water, renewable energy and FinTech. Kandel also extended an invitation to Gov. Doria to visit Israel and witness the potential solutions that can address the challenges of Sao Paulo and Brazil in several areas, such as smart cities, sanitation, waste and water treatment, homeland security, and others. In addition, Start-Up Nation Central is assisting Israeli companies to penetrate Brazilian markets.
The parties will officially announce the partnership at the World Economic Forum on Latin America, to be held in São Paulo, from April 28-30, 2020.