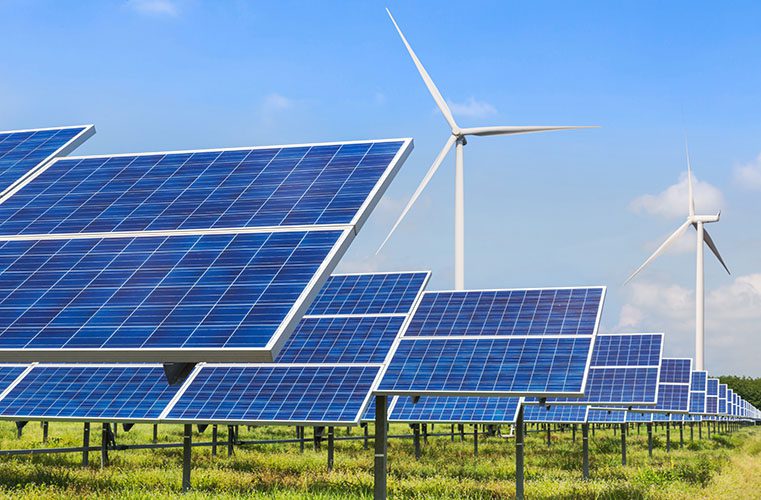 By Einat Paz-Frankel, Head of Content, Start-Up Nation Central
The winner of the ClimateLaunchpad Israel Competition 2019 is early-stage start-up Luminescent Solar Power, followed by runner-up Future Perfect, which won the second-place award. The first- and second-place winners of this CleanTech competition – one of the world's largest green business ideas competitions, aimed at tackling climate change – were announced on October 27, 2019, at an event held at Start-Up Nation Central, one of the sponsors of the competition.
There are several hundred companies in Israel that specialize in CleanTech, including start-ups in the fields of renewable energy, recycling and reuse, water technologies, air pollution and more.
No fossil fuels
The fluctuation in the demand for energy poses great challenges for electrical utilities, specifically when meeting the peak demand with limited infrastructure. Future Perfect's team of electrical engineers are developing solutions that optimize the location and size of Energy Storage Systems (such as pumped storage hydropower, flywheels, and pressurized gas storage systems), and therefore offset costly infrastructure upgrades.
The winner of the ClimateLaunchpad Israel competition, Luminescent Solar Power, is developing a cost-effective, day-round solution for electricity production without using fossil fuels. Luminescent is based on patented technology born at the Technion-Israel Institute of Technology.
From ideas to start-ups
In the summer of 2019, ClimateLaunchpad's Israeli jury selected a handful of business ideas for participation in the competition. These teams entered the Israeli two-day boot camp in Tel Aviv in August 2019.
In addition to Luminescent Solar Power and Future Perfect, the following early-stage start-ups also participated: RadGreen, which is developing cloud-based IoT solutions (hardware and analytics) that monitor air quality, noise and radiation; Peled, an organic waste treatment plant with 50% ROI; and KET Generator, which develops IoT devices that monitor pipeline infrastructure with a self-power source for 15 years.
All teams attended coaching sessions before entering the national finals on October 27, 2019. The selected start-ups (along with the top two start-ups of other countries) will enter the Global Grand Final, to be held in November 2019 in Amsterdam. At the finals, teams will pitch their green business ideas to leading investors and entrepreneurs, in front of an audience of 600 people. They'll also get a chance to join the European CleanTech ecosystem and an opportunity to enter the European Institute of Innovation and Technology (EIT) accelerator.
The competition was organized by Ran Sasson of ClimateLaunchpad Israel, supported by EIT Hubs Tel-Aviv, and sponsored by Start-Up Nation Central (SNC), ENEL Tel-Aviv Innovation Hub, the Israel Export and International Cooperation Institute, the Environmental and Sustainability Authority at the Tel Aviv-Yafo Municipality, and Ignite the Spark.